Flame composite machine for sponge and fabrics
Product Detail
Product Tags
The flame composite machine is used to laminate foam with fabric, woven or non woven, knitted, natural or synthetic fabrics, velvet, plush, polar fleece, corduroy, leathter, synthetic leather, PVC, etc.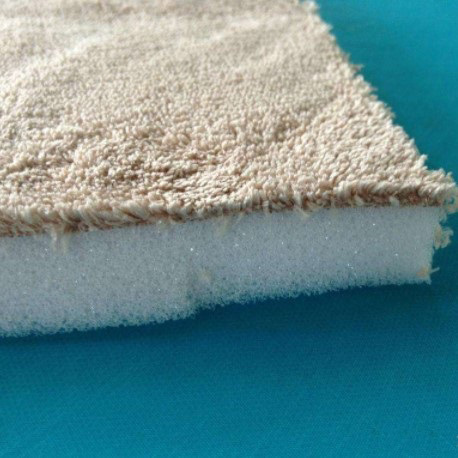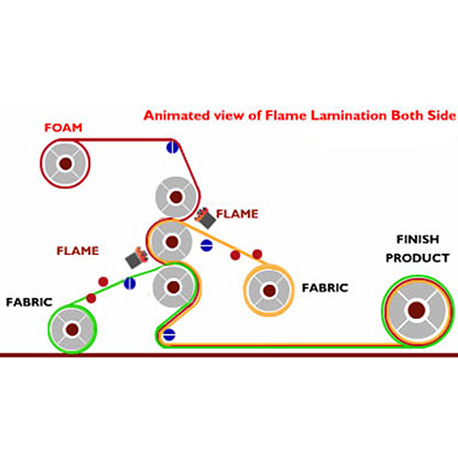 Flame Lamination Machine Features
1. It adopts advanced PLC, touch screen and servo motor control, with good synchronization effect, no tension automatic feeding control, high continuous production efficiency, and the sponge table is used to be uniform, stable and not elongated.
2. The three-layer material can be combined in one time through the double-fired simultaneous combustion, which is suitable for mass production. Domestic or imported fire platoons can be selected according to the product requirements.
3. The composite product has the advantages of strong overall performance, good hand feeling, water washing resistance and dry cleaning.
4. Special requirements can be customized as needed.
Additional Equipments Available
Following sets which can also be installed into already existing machines.
1.Guiding- and tentering units.
2.Accumulators for foam, textile, backlining and finished material.
3.Trimming units to seam and separate the laminated product.
4.Winding units: center winding units, batch winding units, friction winding units for unwinding & rewinding.
5.Guiding units for continuous fabric and winding units.
6.Welding-machines.
7.Burner systems.
8.Inspection machines.
9.Winding machines
Main Technical Parameters
| | |
| --- | --- |
| Burner Width | 2.1m or customised |
| Burning Fuel | Liquefied natural gas (LNG) |
| Laminating speed | 0~45m/min |
| Cooling method | water cooling or air cooling |
Automotive industry (interiors and seats)
Furniture industry (chairs, sofas)
Footwear industry
Garment industry
Hats, gloves,bags, toys and etc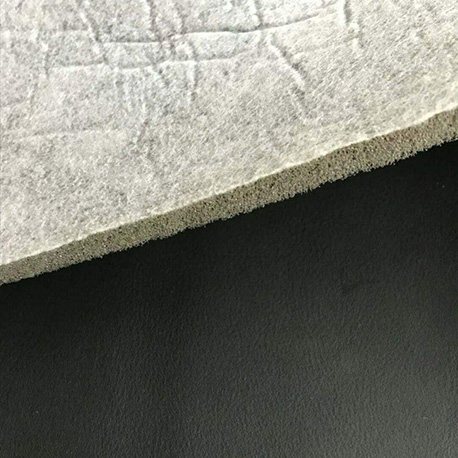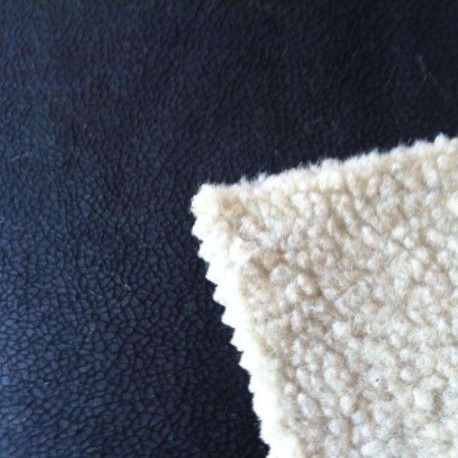 1. Gas Type: Natural Gas or Liquefied Gas.
2. The water cooling system well enhances the lamination effect.
3. The air exhaust diaphragm will exhaust the odor.
4. Fabric spreading device is installed to make the laminated material smooth and neat.
5. The strength of the bonding depends on the material and the foam or EVA selected and the processing conditions.
6. With high integrity and long term adhesive durability, the laminated materials touch well and is dry washable.
7. Edge tracker, tensionless fabric unwinding device, stamping device and other auxiliary equipment can be optionally installed.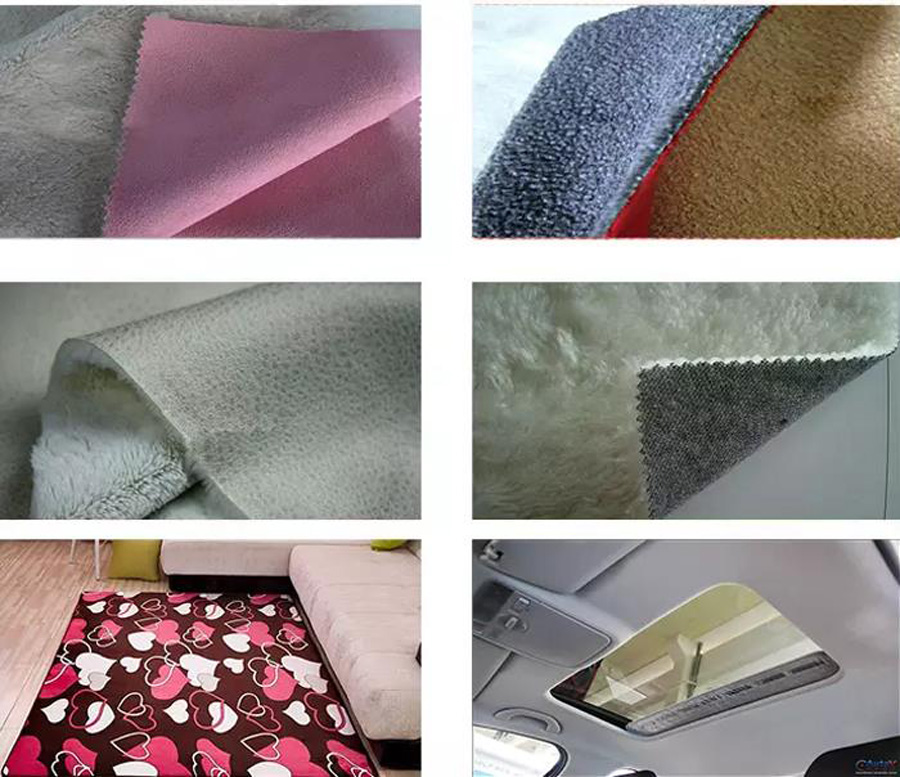 ---
Previous:
Flame spraying bonding machine
---