Fabric to fabric laminating machine
Product Detail
Product Tags
Advantages of our machine is the gravure roll's surface of laminating machine can be processed by laser to made a variety of patterns, which could ensure that the layer of adhesive remains open or discontinuous, avoiding adhesive overflow in laminating process, the principle of gravure roller is similar to the printing technology, a good pattern design of gravure roller can make fabric coating and laminating be well. Xinlilong Technology provides series of gravure roller's pattern design, which can help customers to decide his first or new gravure roller of laminating machine, which was just bought from us.
Fabric to Fabric Laminating Machine
1. Applied for gluing and laminating of fabric, nonwoven, textile, waterproof, breathable films and etc.
2. Aided by PLC program control and man-machine touch interface, easy to operate.
3. Advanced edge alignment and scothing devices, this machine increases the degree of automation, saves labor costs, relieves labor intensity, and enhances production efficiency.
4. With PU glue or solvent based glue, the laminated products have good adhesive property and touch well. They are washable and dry-cleanable. Due to the glue is in the point form when laminating, the laminated products are breathable.
5. Efficient cooling device enhances the lamination effect.
6. Sewing cutter is used to cut the raw edges of the laminated materials.
1.Fabric + fabric:textiles, jersey, fleece, Nylon, Velvet, Terry cloth, Suede,etc.
2.Fabric + films, such as PU film, TPU film, PE film, PVC film, PTFE film,etc.
3.Fabric+ Leather/Artificial Leather,etc.
4.Fabric + Nonwoven
5.Sponge/ Foam with Fabric/ Artificial Leather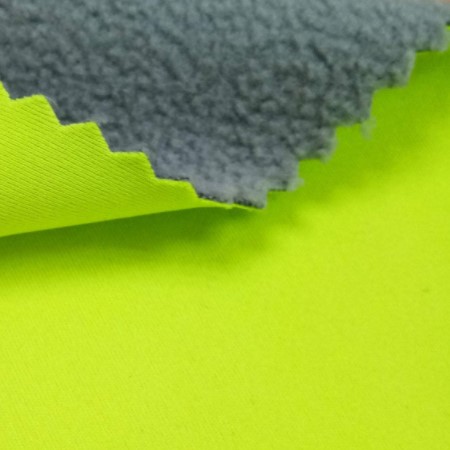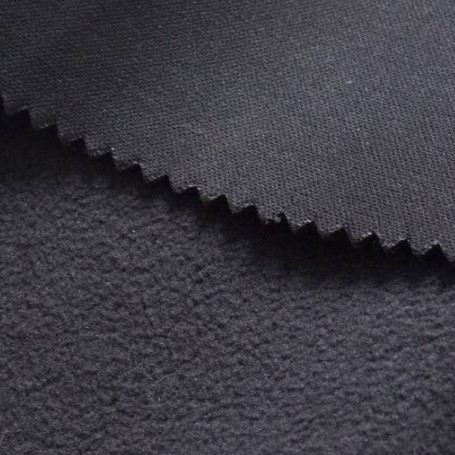 Main Technical Parameters
No.

Main Parts

Detail Specifications

1

Main technical parameters

1) Roller width is 1800mm, effective laminating width is 1600mm.

2) Mainly for laminating fabrics with fabrics, non-woven materials,  and other soft materils etc.

3) Gluing method: glue transfered by the gluing roller.

4) Heating method: Electricity.

5) Working speed: 0-45m/min.

6) Power supply: 380V, 50HZ, 3 phase.

7) Total equipment power: 70KW.

2

Unwinding device

1) Φ60Stainless steel guide roll+Bearing.

2) Gear drive + magnetic powder brake + controller.

3) Hydraulic deviation correcting device.

4) Φ74 Inflatable shaft.

3

Glue transfer set

1) 

Φ60 Stainless steel guide roll.

2) Φ240 Stainless steel roll.

3) Φ150 Aluminum alloy roll.

4) Φ200 Silicon roller.

5) Φ160 Silicone side roller.

6) Φ80 Adjustable cylinder.

7) Φ63 Adjustable cylinder.

8) Pneumatic components.

9) Pendulum less motor + frequency converter.

10) Scraper + scraper frame.

11) Active aluminum opening device.

4

Back feeding+Automatic opening and correcting device

1) Φ60 Stainless steel hould roll.

2) Φ60 Stainless steel guide roll.

3) Φ108 Conveyor belt roller.

4) Guide conveyor belt.

5) Swing motor + inverter.

6) Pneumatic deviation correcting device.

7) Wire winding device.

8) Active aluminum open device.

9) Pump + edge spreader.

10) Pneumatic components.

5

Drying cylinder laminating device

1) φ1500 Electric heating oven.

2) φ150 Silicone roller.

3) φ60 Stainless steel guide roll.

4) Electric heating tube.

5) Cylinder.

6) Temperature control device.

7)Pneumatic components.

6

Cooling device

1) φ60 Stainless steel guide roll.

2) φ150 Rubber roller.

3) φ500 Cooling steel roller.

4) Cooling water rotary joint + metal hose.

5) Cylinder.

6) Drive + step less speed regulator + reverse gear box.

7

Edge cutting device

1) Bowl cutter + motor.

2) Cutter amplitude modulation device.

3) Pump + edge absorber.

4) φ60 Stainless steel guide roll.

8

Towing device

1) φ60 Stainless steel guide roll.

2) φ120 Rubber roll.

3) φ124 Plating steel roller.

4) Cylinder.

5) Meter device + support.

9

Rewinding set

1) Aluminum roll.

2) φ215 steel coiling roll.

3) Pendulum less motor + frequency converter.

10

Machine painting

1) Putty.

2) Anti-rust primer.

3) Surface paint (Customrized).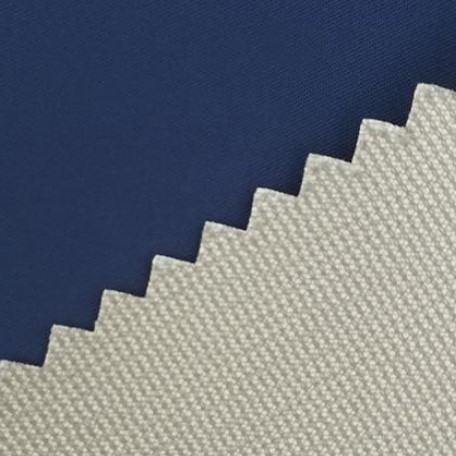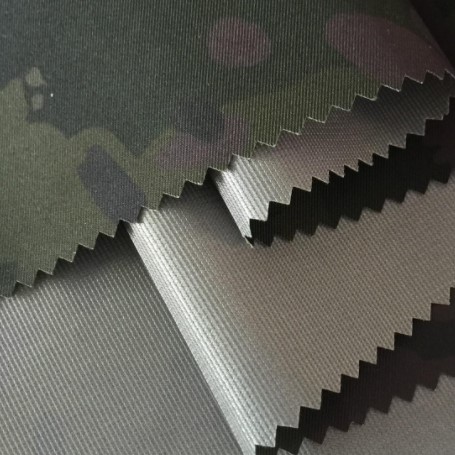 What's the laminating machine?
Generally speaking, the laminating machine refers to a lamination equipment which is widely used in home textiles, garments, furniture, automotive interiors and other related industries.
It is mainly used for two-layer or multi-layer bonding production process of various fabrics, natural leather, artifical leather, film, paper, sponge, foam, PVC, EVA, thin film,etc.
Specifically, it is divided into adhesive laminating and non-adhesive laminating, and adhesive laminating is divided into water based glue, PU oil adhesive, solvent-based glue, pressure sensitive glue, super glue, hot melt glue, etc. The non-adhesive laminating process is mostly direct thermocompression bonding between materials or flame combustion lamination.
Our machines only make Lamination process.
Which materials are suitable for laminating?
(1) Fabric with fabric: knitted fabrics and woven, non-woven, jersey, fleece, Nylon, Oxford, Denim, Velvet, plush,suede fabric,interlinings, polyester taffeta ,etc.
(2) Fabric with films, like PU film, TPU film, PTFE film, BOPP film, OPP film, PE film, PVC film...
(3) Leather, Synthetic leather, Sponge, Foam, EVA, Plastic....
Which industry need using the laminating machine?
Laminating machine widely used in textile finishing, fashion, footwear, cap, bags and suitcases, clothing, shoes and hats, luggage, home textiles, automotive interiors, decoration, packaging, abrasives, advertising, medical supplies, sanitary products, building materials, toys, industrial fabrics, environmentally friendly filter materials etc.
How to choose the most suitable laminating machine?
A. What's the detail material solution requirement?
B. What 's the material's characteristics before laminating?
C. What's the usage of your laminated products?
D. What's the material properties do you need to achieve after lamination?
How can I install and operate the machine?
We offer detailed English instruction and operation videos. Engineer can also go abroad to your factory to install the machine and traning your staff to operation.
Shall I see the machine working before order?
Welcome friends around the world to visit our factory for any time.
---
---